This is the archive of chess newsletters for the L.A. Chess Ladder!
Here, you can read about the latest matches, tournaments, and updates to the site. These chess newsletters are e-mailed to every member the day they are posted. If you are a member and you aren't receiving these, send us an e-mail to resolve the issue.
——————————————————————————————-
1/21/2018
Happy New Year, Chess Enthusiasts!
Welcome to the next edition of the L.A. Chess Ladder Newsletter. First, say hello to Matin Razepoor, our newest member. Welcome to our chess community!

The new year started with a bang! Our L.A. Chess Ladder Masters Cup took place over two weekends and featured 11 different players competing for the top spots on the standard and blitz ladders. The food was delicious and our hosts were terrific. When the battle was over, Vadim Plotkin claimed the top spot on the standard ladder and Carlos Huertas sits at the pinnacle of the blitz ladder. Check out our tournament page for the full results.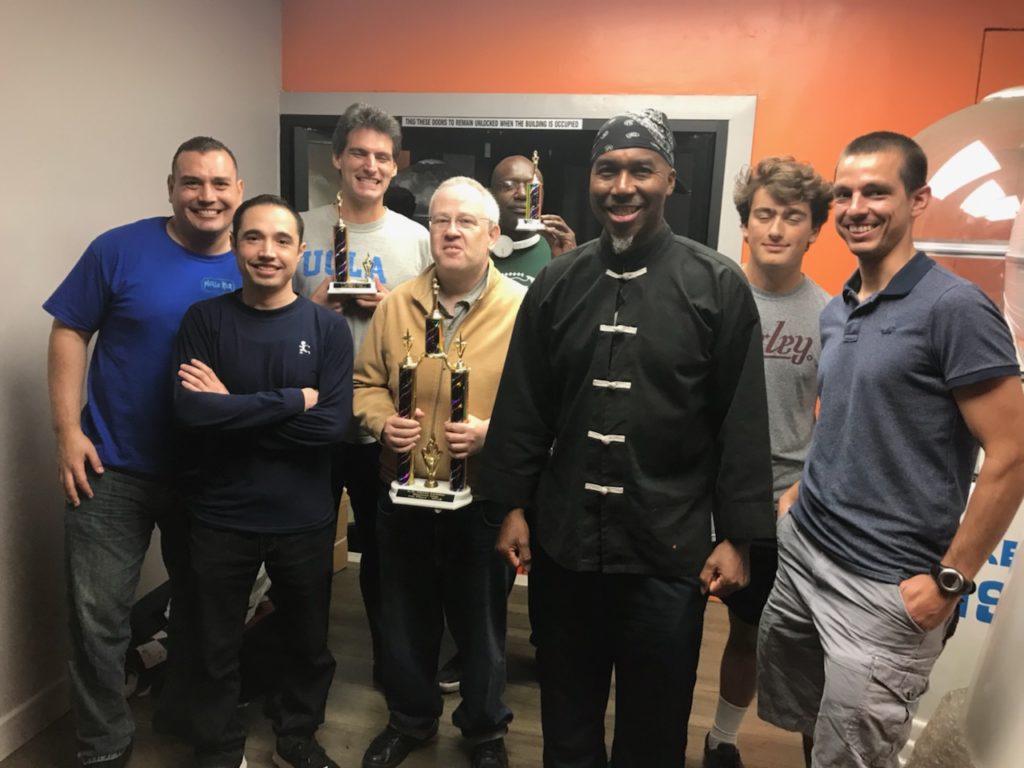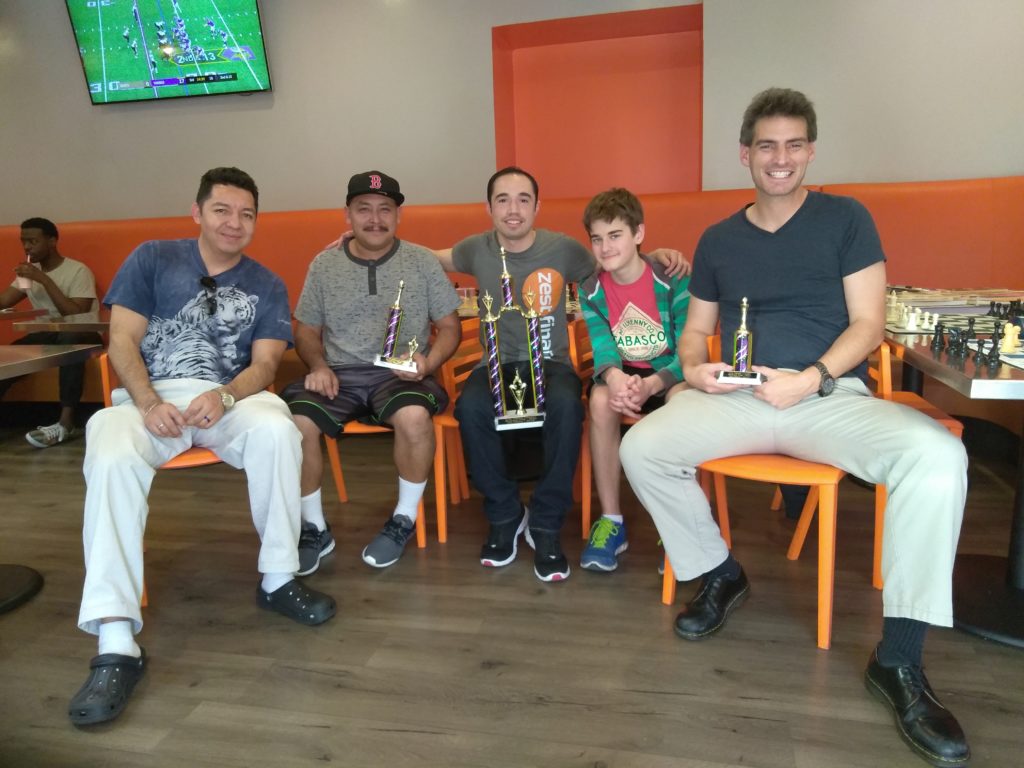 Our next tournament will take place at Talk to Me in SPANISH, the language school owned and operated by our own long-time member, Jose Estrada. The address is 15928 Ventura Blvd. Suite 218 Encino, CA 91436. The L.A. Chess Ladder Spanish Tournament will take place on Sunday January 28th at 2 pm. Check out our tournament page for details and send an email to lachessladder@yahoo.com to enter.
  
Player Spotlight: Carlos Huertas! Carlos joined the ladder in October 2017 and has been extremely active since, already competing in 3 tournaments. On account of his strong performance at the Masters Cup tournaments, he is now #7 on the standard ladder and #1 on the blitz ladder. Come join us at our tournaments and you're likely to get a chance to challenge this talented player.

And now, some helpful reminders:
– Send in your challenge match results and I'll update the Standings right away.
– If you challenge someone and they don't respond within 2 days or are unable to play within 2 weeks, you will win the challenge by default, so let me know.
– Keep up with past and upcoming events at our Tournaments Page.
– For a detailed discussion of how the Ladder works, click on the Ladder Rules Page.
– Our Chess Player Directory has updated contact info on all of our members.
– Check out our members on the Chess Photo Gallery. Want to change your picture?Email it to me and I'll put it up right away.
– The Chess Game Viewer has ladder matches that you can play through move by move. Send in one of your ladder games to have it uploaded.
– Chess books can be checked out from our Library.
– Chess Lessons are available to ladder members.
– Play through games of your favorite champion at our Grandmaster's Page.
– Our organization is free, but you may make contributions on our Donations Page.
– A collection of useful Chess Web Pages is also featured on our site.
Well that's all folks! Thanks for checking out our newsletter. Your passion for the greatest game in the world is what keeps us going strong.  Be sure to tell your friends about the L.A. Chess Ladder, share us on Facebook, and be on the lookout for future events. Don't forget to sign up for the Spanish Tournament this Sunday. See you over the board!
-Darren
——————————————————————————————-
Chess Software: Fritz is a powerful chess engine that you can use on your computer. Chess engines are fantastic learning tools for improving one's chess skills. Fritz provides a computer opponent with an adjustable playing skill, the ability to analyse your  games in great depth, opening and tactical exercises, and much more. I highly recommend Fritz for anyone who loves chess and really wants to improve his/her game. Want to buy the newest version of Fritz?
Questions? Concerns? Want to join the L.A. Chess Ladder?
Contact Darren at lachessladder@yahoo.com