One of the best ways to improve your game is to have one-on-one chess lessons with a chess instructor.
A chess instructor can work with you to help understand your strengths and improve your weaknesses. Read below to find out how to receive chess lessons through the L.A. Chess Ladder.
Darren Himeles – L.A Chess Ladder Instructor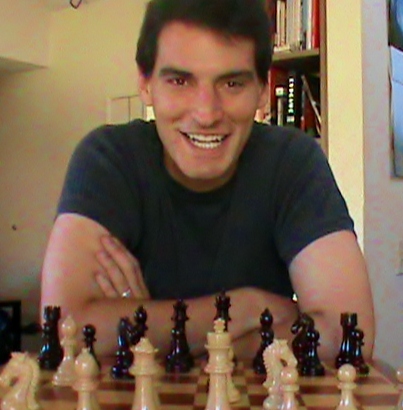 Phone: 310-729-7721
Email: dhimeles5@yahoo.com
Darren was introduced to chess at age 5 when his step father taught him how to play. Growing up, he often played chess with his family and in elementary school. He started seriously studying the game at age 20 and began playing tournaments shortly after. Through UCSF sactioned events, he achieved a maximum rating of 1720. Darren created the L.A. Chess Ladder in August, 2012 and he is an active participant in challenge matches and tournaments. Darren graduated from UCLA in 2008 with a degree in mathematics and has a medical degree from UCSD. He is a resident physician in Downtown L.A. He has 8 years of experience teaching math and science and has taught chess to children and adults alike.
You can contact Darren at 310-729-7721 or dhimeles5@yahoo.com to set up a chess lesson. Proceeds go towards the L.A Chess Ladder. Lessons available to L.A. Chess Ladder members only. Group lessons are also available.
Questions? Concerns? Want to join the L.A. Chess Ladder?
Contact Darren at lachessladder@yahoo.com